As innovative as possible under the circumstances
Tim Lougheed
March 8, 2023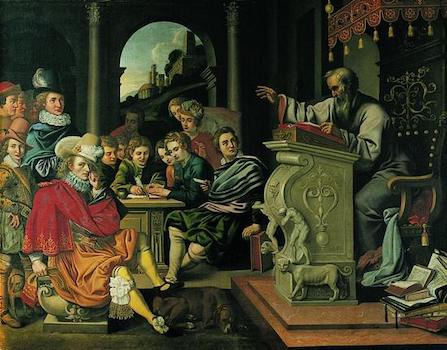 Some 50 years ago, CBC radio asked its listeners to complete the descriptor, "As Canadian as …" The most obvious answers reflected specific cultural traits, such as maple syrup, plaid hunting jackets, street hockey, or making love in a canoe. But the response that drew the most attention was decidedly more vague, and revealing: "As Canadian as possible under the circumstances."
Submitted by a 17-year old student, her suggestion was an enduring tribute to the ambiguous manner in which Canadians prefer to assert their national ambitions. Do your best, settle for the result, maybe grumble a bit about the outcome, move on. It was an attitude that especially characterized the country's lackluster performance at Olympic Games, at least until the highly organized Own the Podium initiative replaced ambiguity with a laser focus on results.
That undertaking was nowhere near as Canadian as possible under the circumstances, as the ensuing pile of medals attested. The success of this approach inspired the Waterloo-based accelerator Communitech to apply it to the much thornier challenge of our lacklustre innovation performance, leading to the creation of its Team True North list of most promising innovative enterprises, some of which we subsequently profiled in Research Money.
Communitech did an admirable job of showcasing a wide variety of firms, making it possible to imagine the economic impact of such firms, the kinds of goods or services they produce, or what it might be like to have one of your children employed there. Contrast that presentation with the way Canadians were introduced to the Canada Innovation Corporation, a body whose blueprint describes it as "an outcome-driven organization with a clear and focused mandate to help Canadian businesses across all sectors and regions become more innovative and productive."
That might be the kind of bland portrait one would expect in a government document, but Finance Minister Chrystia Freeland was not an awful lot more revealing in her remarks.
"The global economy is changing, and with smart investments today, we can help create more good jobs for Canadian workers," read her prepared statement. "By supporting Canadians and Canadian businesses in turning their new ideas and technologies into new products, services, and growing businesses, the Canada Innovation Corporation will help build a stronger and more innovative Canadian economy."
As Canadian as possible, perhaps, but there is little there to stir the soul and generate any kind of public enthusiasm about what this new body is supposed to do. Nor does it have to be that way. When US Secretary of Commerce Gina Raimondo commented on the recently launched CHIPS Act a couple of weeks ago, you could practically smell the fire and brimstone.
"We sacrificed our manufacturing capacity and workforce in the mistaken belief that we could somehow maintain our technological leadership without them," she said. "This manufacturing atrophy has real consequences. For starters, it's a threat to our national security."
Raimondo then employed historical examples of comparable federal innovation investments in fraught times, which turned out to be game changers: land-grant universities under Abraham Lincoln, nuclear research under Franklin Roosevelt and Harry Truman, and space technology under John F. Kennedy. She highlighted the push for a resurgence of domestic semiconductor manufacturing as yet another significant move, along with specific marching orders for a potentially shy business community.
"For us to meet this mission, we need the private sector to invest with us, using our $50 billion of public investment to crowd in at least $500 billion in additional funding for manufacturing and R&D," she said.
She even underscored the fact that this effort was not going to be limited to the best and brightest and most highly educated people in the workforce. Jobs at "fabs", where computer chips are to be manufactured, are skilled, she acknowledged, but not beyond the reach of those who may be working in other kinds of factories.
"The manufacturing sector is also one of the best places for workers without college degrees to find high-wage jobs. In fact, more than 60 percent of the jobs in a fab don't require a college degree. To meet that demand, we are calling on semiconductor companies to work with high schools and community colleges to train 100,000 new technicians over the next decade through apprenticeships, career and technical education, and career pathway programs. If we don't act, the U.S. will have an estimated shortfall of 90,000 skilled technicians by the year 2030."
Above all, Raimondo's rhetoric was suffused with hope, not some bureaucratic satisfaction that all the right talking points had been hit.
"We are in the middle of a tremendous labor shortage, and the skilled workers who will fill these jobs have never been in higher demand. To succeed, we have to find new ways to bring new people into them. We need chip manufacturers, construction companies and unions to work with us toward the national goal of hiring and training another million women in construction over the next decade to meet the demand not just in chips, but other industries and infrastructure projects as well. Many unions have pioneered innovative—and elective—programs for reaching underserved communities. The private sector should learn from these best practices and scale them."
Americans like to refer to such language as "plain speaking", which is more than just a stark reminder that they do pep rallies better than us. In this case it framed a potentially boring — albeit big — piece of legislation as nothing less than a call to arms. We might despair at the shadow this massive expenditure casts over our much smaller public investments in innovation. We can righteously dismiss the national security themes that are being wielded to emphasize its importance. Yet there is nothing about Raimondo's speech that would not serve as an appropriate framework for cultivating a broad public interest in the meaning of innovation to Canadians, and, more specifically, the Canada Innovation Corporation.
Would it kill public officials to reflect aloud on our own history of innovation over the past century, from agricultural accomplishments to pioneering work in nuclear energy and ongoing successes in space? Is it wrong to tell young people who are not academically inclined that they can find a place in some of the most sophisticated workplaces the market has to offer? Would members of the business community be offended if they were reminded that they are the ones who have the most to do in terms of innovation — and the most to gain?
Probably not. It just means being a little less Canadian under the circumstances, which, as anyone holding a medal in their hand can confirm, is not necessarily a bad thing.
R$