Charging ahead with cobalt-free cathodes
Monte Stewart
April 12, 2023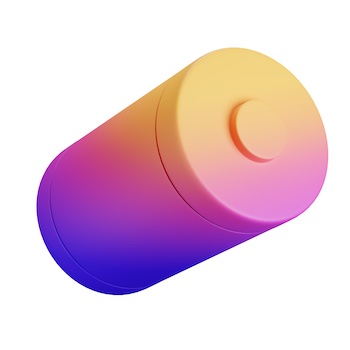 A Canadian company is looking to revolutionize the way some key electric-vehicle (EV) battery materials are made in hopes of reducing unethical mining processes and environmental degradation.
Vancouver-area firm Nano One has developed a chemical process, known as One Pot, amalgamating nickel, manganese, and lithium into a single crystalized product that acts as its own coating. The result is batteries that require fewer steps to make, and which feature a better life cycle and less degradation. Perhaps even more significantly, this approach eliminates the use of cobalt in the cathodes of EV lithium ion batteries and electrical storage systems.
As part of a pilot project, Nano One is converting an existing hydrothermal lithium iron phosphate cathode-materials plant in Candiac, Que., located on the Montreal's South Shore, into one that deploys the One Pot process. The conversion is slated to be complete by the end of this year, while work continues on an adjacent plant, to be completed in 2025.
"Really, what we're trying to do is pave the way for a for a future that has much greater environmental stewardship, and much more efficient use of the limited energy resources that we have to make these materials," Nano One founder and CEO Dan Blondal told Research Money.
The plant conversion is being funded mostly with $10 million in matching funds provided by Sustainable Development Technology Canada in February, he said. The same month, Nano One announced the completion of a cathode-development agreement, and an expanded new agreement, with an unidentified global automaker. Blondal declined to say whether the automaker produces only EVs, or is a traditional automaker producing conventional vehicles in addition to EVs.
"We're doing [the conversion] partly as a way to address [demand for] very large volumes of batteries that are projected into this decade, and then the next few decades," he said. "To get these very large volumes of batteries, we will need many millions, if not tens of millions, of tonnes of cathode materials. Our technology resolves a major hurdle to getting the materials."
Blondal added that the effect will be especially felt in the technology's environmental impact, which he warns could otherwise become a fundamental objection to the large-scale adoption of batteries.
"When you start to make tens of millions of tonnes of cathode materials using incumbent processes that they use, let's say, in China and Asia, there is a tremendous waste stream associated with that," he said. "And, by resolving the waste issues, we think we have a solution that will enable the world to ramp up to meet [the demand for] those volumes, without the unintended consequences of large waste streams and large energy and [carbon dioxide] footprints."
As a key part of any battery, the cathode is a type of electrode, or conductor, usually a metal which is connected to a non-metallic component and allows electrons to flow through it. The cathode's function complements that of the battery's anode, which delivers electric current flowing in the opposite direction. This balanced flow yields a battery's even charge.
In EV lithium ion batteries, cathodes have routinely relied on cobalt. Some 60 per cent of the global supply of this element comes from the Congo, a geopolitical hotspot which poses ethical mining and security challenges. Not surprisingly, Blondal noted, many manufacturers are trying to wean themselves off this problematic component.
Nano One's plant under conversion not only gets rid of cobalt, but also avoids the use of nickel, another element complicating the battery supply-chains. The Candiac operation will instead use iron and phosphorous, which are more abundant and affordable.
The One Pot process reduces the number of steps in the cathode-materials production process, eliminating the output of metal sulfates and other unwanted material.
"We combine all of the [cathode-materials production] steps, really, into one," said Blondal. "The lithium is added with the metals, the coating is added with the metals, all in one step. That's why we call it the One Pot process. So we eliminate a number of steps in the capital production, but we also are able to reach further upstream in the supply chain."
Thus far, Nano One, a public company that trades on the Toronto Stock Exchange, has raised more than $24 million in various government grants, pending completed milestones.
Nano One acquired the Candiac plant in November 2022, through its $10.25-million (all-cash) reverse takeover of Johnson Matthey Battery Materials Ltd., which had operated the facility since 2012.
In addition to the unidentified automaker, Nano One's partners on development agreements include Volkswagen, Euro Manganese, French high-performance materials maker Saint-Gobain, and multinational chemical giants BASF and Umicore.
According to a company spokesman, Nano One has been awarded $17 million from SDTC, including the latest $10-million contribution. Altogether, the company has accumulated $101 million, including other grants ($7 million) and equity ($77 million).
For Blondal, that amount is a far cry from $3 million Nano One accumulated in 2015, when it went public through the reverse takeover of a shell company.
"We went public [to obtain] access to capital," he recalled. There was no private money going into batteries or materials. The [venture-capital] market completely dried up."
He said the often complicated process was relatively easy and straightforward, because the company had the "public market DNA" already in place, in terms of the right shareholders and talent. Nano One boosted its talent level through the Johnson Matthey acquisition, which added 50 employees with 10-years of cathode-materials production experience.
"It's probably the single-largest cathode team in North America," said Blondal. "It's very small by Asian standards as a team, but we were able to acquire very experienced cathode-manufacturing talent that doesn't exist outside of that team in North America today."
Nano now has 125 employees, assembled through organic growth, "which means hiring and training people in the [Canadian] market," he said, citing the challenge of attracting and sufficiently compensating the best and brightest from around the world.
The company has focused on hiring young talent largely through research partnerships with universities. It currently collaborates with Burnaby, B.C.-based Simon Fraser University, specifically its 4D Labs, a materials science research institute focused on the design, development, demonstration, and delivery of advanced functional materials and nanoscale device.
Nano One has also worked extensively with the University of Montreal and partnered with the chemistry departments at the Universities of Waterloo, Toronto, Victoria, British Columbia (UBC), and Michigan.
The company has sought government funding tied to process innovation rather than fundamental research grants for new technologies, which can take 10-15 years to commercialize. Blondal is confident that Nano One will be able to access significant funding through newly established sources such as the Canada Growth Fund and the Canada Innovation Corporation, as well as the U.S. Inflation Reduction Act.
"Our timing has been excellent," said Blondal. "I would say we're right in the sweet spot of a very fast-changing [EV battery] industry that's looking for innovation."
R$