PEI bioscience sector sees major expansion
Tim Lougheed
March 15, 2023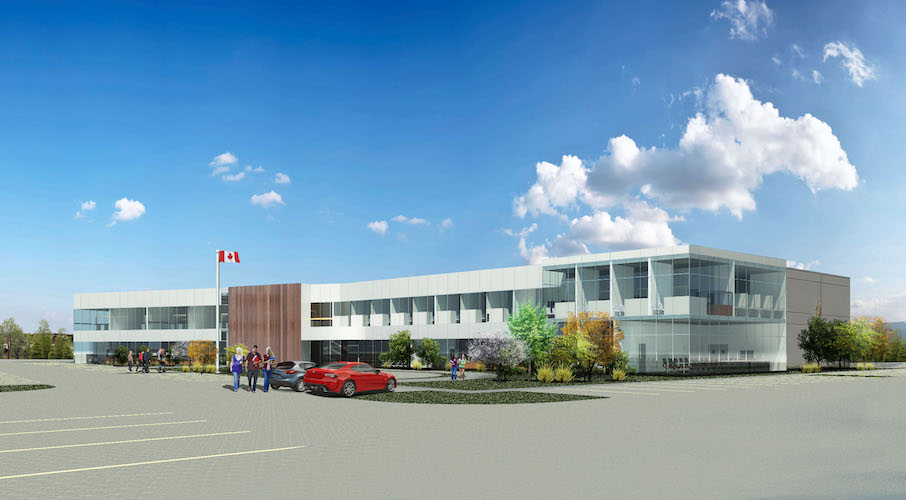 At a time when space for biomanufacturing and biotechnology is at a premium, the federal government and Prince Edward Island government are putting $50 million into a new, 75,000 sq-ft facility to meet this need. This major infrastructure investment, called the BioAccelerator, is just the latest development led by the PEI BioAlliance, a non-profit organization which has been coordinating the development and growth of the province's bioscience cluster, drawing industry and academic interests to this region since it was formed in 2005.
Read more: Nowhere to grow — Canadian life sciences companies look for lab space
According to BioAlliance CEO Rory Francis, that cluster is now home to more than 65 bioscience companies, with annual sales topping $600 million, making the sector one of PEI's three leading industries. With revenue set to exceed $1 billion by the end of the decade, he said, the biggest challenge is convincing Canadians that all of this is happening in a part of the country better known for potatoes and Anne of Green Gables.
"We're bumping against a glass ceiling when it comes to accepting that places other than Toronto, Montreal, or Vancouver are tech-sector regions of the country, and are doing things that are world-class," Francis told Research Money. "It takes a while for culture to catch up to the current reality."
The BioAccelerator, which is to be completed in the fall of 2025, will house industrial research and development, pilot plants, and commercial biomanufacturing suites, enabling early-stage enterprises to scale-up their operations and get to market faster. It will also serve as a base for training the people who will work at such enterprises, something Francis regards as being an under-invested aspect of our national ecosystem.
"A lot of our biotech infrastructure across Canada is R&D-focused," he explained. "It's important that Canada have the infrastructure and expertise in biomanufacturing to take that research to final product. A skilled workforce is essential."
That goal was part of the BioAlliance's motivation for establishing a collaboration with Ireland's National Institute for Bioprocessing Research and Training (NIBRT) over the last few years. The BioAlliance used NIBRT's curriculum to establish a not-for-profit organization, the Canadian Alliance for Skills and Training in Life Sciences (CASTL), which recently announced expansion to new sites in Montreal and Vancouver to complement its lead training centre in Charlottetown.
"We'll have three training facilities, and a whole network of relationships with academic and industry partners across the country," said Francis.
At last year's Research Money conference, CASTL Executive Director Penny Walsh-McGuire described the importance of building this network, which includes lead partner adMare BioInnovations, with its own adMare Academy for nurturing the talent this sector will require.
"We see CASTL and our partnerships with organizations like adMare, academic institutions, and industry as being critical to establishing a national ecosystem solution," she said.
Read more: Conference recap: Building the Next Generation of Leaders in Canadian Biomanufacturing
Francis noted that the National Research Council's Aquatic and Crop Resource Development Research Centre, including its Atypical Fermentation program, will transfer its PEI assets to the BioAccelerator.
"We have really focused on early-stage companies from Canada and other parts of the world," he said. "The relationships are usually built around a technology fit, and culture fit, to a certain extent."
More specifically, that BioAlliance culture takes revenue growth as a primary metric for success, which means businesses developing and commercializing products that can be exported into waiting markets. Given the broad reach of biotechnology and all of its potential commercial applications, Francis said, the BioAlliance has focused on two key areas: biomanufacturing — including fermentation and other processing technologies — and natural products chemistry, as it relates to marine and terrestrial materials. Product development also tends to concentrate on human, animal health, and even fish health, high margin markets where value trumps volume.
As much as the emphasis is on enabling these new players to scale up, he does not regard size as a paramount consideration. "There's a lot to be said for good, solid companies of 100, 200, 300 people."
More important, he concluded, is whether the innovation taking place through the BioAlliance is benefitting the community, whether that community is in PEI or elsewhere in Canada. That is another feature of the BioAlliance culture, which he has been satisfied to see develop over the years, led by the Board of Directors.
"It's really thinking about the community's greater good and how we can do that with collective effort," he said. "If we create the right environment, everyone benefits."
R$M